Keynote Speakers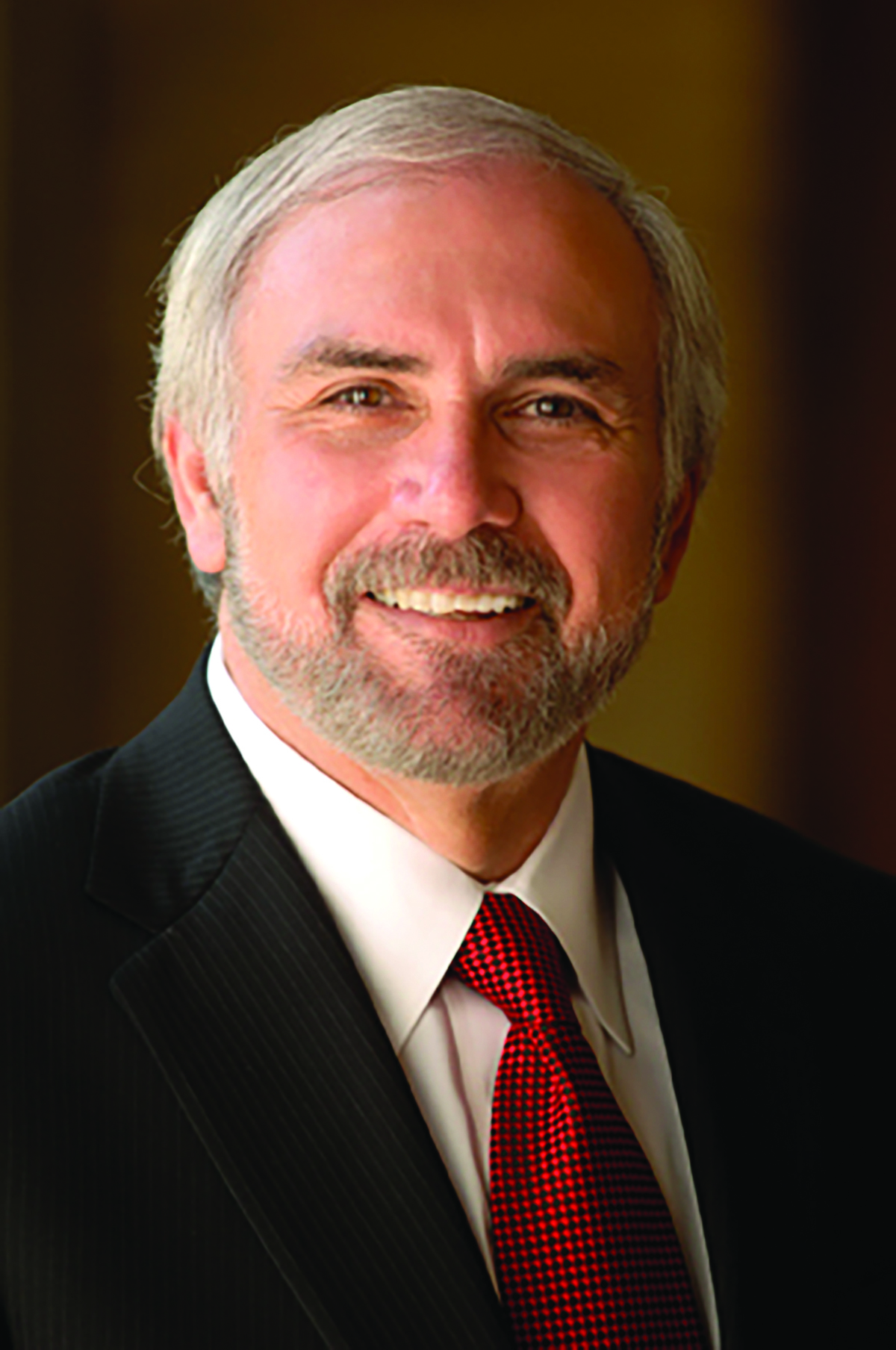 Dr. Guy Bailey
Founding President of The University of Texas Rio Grande Valley



Guy Bailey, Ph.D., was named Founding President of The University of Texas Rio Grande Valley in May of 2014.
Prior to being named President of UTRGV, he served as President of the University of Alabama and of Texas Tech University; Chancellor of the University of Missouri Kansas City; Provost and Executive Vice President at The University of Texas San Antonio; Dean of Liberal Arts at the University of Nevada Las Vegas; Chair of the English Department at Oklahoma State University and the University of Memphis; and as a faculty member at Texas A&M and Emory Universities.
During his time at Texas Tech, the university met the criteria established by the Texas State Legislature for participation in the National Research University Fund; enrollment grew by 3,905 students (14%); research expenditures grew by $89.9 million (170%); and graduation rates increased by five percentage points.
During his tenure at UTSA, the university was named an emerging research university by the Texas Higher Education Coordinating Board; 16 new doctoral programs were added; external funding for research more than doubled; enrollment grew by more than 40%; and graduate enrollment grew by almost 50%.
While Bailey was at UMKC, the university completed a $200 million capital campaign and built or gained approval for $175 million in new construction. From 2010 to 2012, Bailey served on the Board of Directors of the NCAA and on the Executive Committee of the Board of Directors of the Big XII athletic conference. He has also served on the Board of Trustees of Midwest Research Institute since 2007.
Bailey continues to do research on language change and variation. His research with his late wife, Jan, has been featured in a front-page article in the New York Times, on National Public Radio, on CNN Headline News, on BBC Radio, in Texas Monthly, and in the San Antonio Express News. Since 1984, Bailey has brought in over $1 million in external funding for his research.
 
Dr. Ricardo Romo
President of The University of Texas at San Antonio



During Romo's tenure, UTSA's enrollment has grown 68 percent, and the university has added numerous programs and facilities to enhance student life. The number of doctoral programs has increased from three to 24. 
A native of San Antonio's West Side, Romo graduated from Fox Tech High School and attended the University of Texas at Austin on a track scholarship. He was the first Texan to run the mile in less than four minutes, and his mile record lasted 41 years. He earned a B.S. degree in education (1967).
Romo has received many honors throughout his career, including:  Fellow at the Center for Advanced Studies at Stanford; the prestigious Clark Kerr Award for Distinguished Leadership in Higher Education from the University of California, Berkeley; the Wheaton College Otis Social Justice Award for promoting social justice through education and public service; the Colonel W.T. Bondurant Sr. Distinguished Humanitarian Award from the San Antonio Academy Alumni Council; the Council for Advancement and Support of Education (CASE) Chief Executive Leadership Award; the Outstanding Civilian Service Medal from the United States Army North; the San Antonio North Chamber Dolph Briscoe Salute to Excellence Award; the Distinguished Alumnus Award from the Texas Exes Alumni Association; the San Antonian Award from the North San Antonio Chamber of Commerce in honor of his Civic & Community Service to the City of San Antonio; and, the Isabel la Catolica award, the highest award given to non-Spanish subjects, bestowed by King Juan Carlos of Spain.
Romo has received numerous special appointments, including:  by former President Bush and re-appointed by President Obama to the White House Advisory Commission on Educational Excellence for Hispanics; as a U.S. representative to the United Nations Educational Scientific and Cultural Organization; as Vice Chair for the Federal Reserve Bank; as Chair for Southwest Research Institute; and as Vice Chair for Air University.
Romo holds a master's degree in history from Loyola Marymount University (1970) and a Ph.D. in history from UCLA (1975). A nationally respected urban historian, Romo is the author of "East Los Angeles: History of a Barrio," now in its ninth printing (one in Spanish).
Romo is married to Dr. Harriett Romo, a UTSA professor of sociology and director of the UTSA Mexico Center and Bank of America Child and Adolescent Policy Research Institute (CAPRI). The Romos are avid art collectors and recently more than 60 prints from their collection were on display San Antonio's McNay Museum in an exhibit titled "Estampas de la Raza." The traveling exhibit portrays the Latino experience in the United States through the work of 44 Mexican-American and Latino artists.  A talented photographer, Romo's photos have been included in numerous regional exhibits including "Havana" and "Small Town Texas," from which photos were selected for an exhibit in China, "Infinite Horizons: Visions of Texas."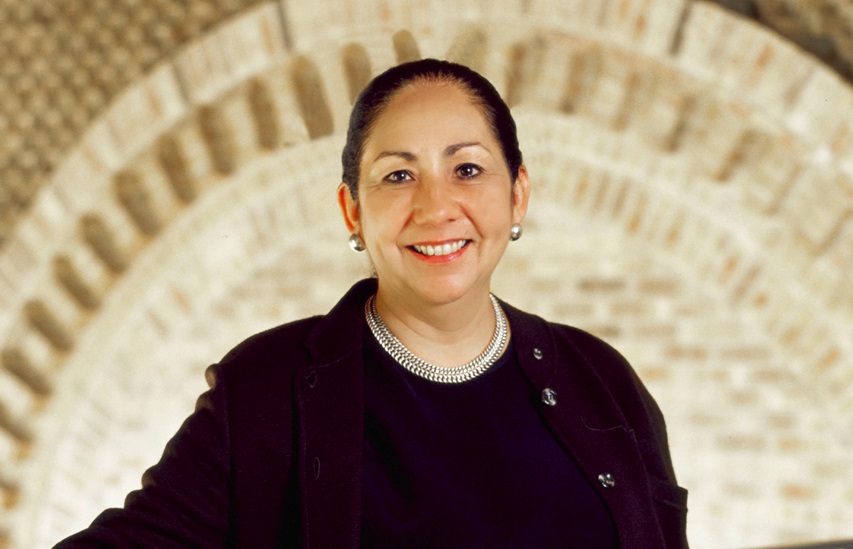 Dr. Juliet V. García
Executive Director, UT Americas Institute



Dr. Juliet V. García has devoted her life's work to public service and has become a national thought leader in higher education innovation. Named the first female Mexican-American president of a US college or university in 1986 at Texas Southmost College, Dr. García then spearheaded the creation of the University of Texas at Brownsville in 1991 forming a unique partnership with the community college that consolidated the fiscal, physical and human resources of both institutions, eliminated redundancy in administrative structures, increased efficiency, and eliminated all transfer barriers for students in the South Texas border region.
After the Partnership was terminated in 2011, Dr. García began a grass roots effort to envision a new 21st Century University model for UT Brownsville. As the project gained statewide and national interest, the University of Texas System Board of Regents voted to create a new university in the Rio Grande Valley that embraced the 21st Century University guiding principles, consolidated two UT universities and established a medical school. Dr. García was a key member of the team that successfully gained authority from the Texas legislature to establish the new university. The new UT Rio Grande Valley University is scheduled to open its doors officially in September 2015.
After serving as a college and university president for 28 years, she was named the founding Executive Director of The University of Texas Americas Institute in 2014.
Dr. Garcia has served on the transition teams of two Presidential administrations, was a member of The White House Initiative on Educational Excellence for Hispanic Americans, and chaired the Advisory Committee to Congress on Student Financial Assistance and the American Council of Education (ACE), the nation's largest higher education association. Among the many honors she has received for her work is recognition by Fortune magazine as one of the World's 50 Greatest Leaders, the American Council on Education Lifetime Achievement Award, honorary doctorates from the University of Notre Dame and Brown University and the Mexican consulate's Ohtli Award, the government's highest recognition awarded to foreigners who have improved the lives of Mexicans living abroad. In 2009, Time magazine named her one of the Top 10 College Presidents in the U.S.
As Executive Director of the UT Americas Institute, Dr. García will focus on help resolving complex and critical issues facing the Americas for broad social impact and to nurture next generation leadership. The Institute will be UT System's mechanism to serve as a convening voice to help resolve issues facing the Americas and the Global South and serve as a nexus for interdisciplinary groups to come together and focus on creating core competencies in leadership on critical issues. It will accomplish this through sponsorship of seminars, next generation leadership programs, public conferences and events and policy programs for consensus building and problem solving.