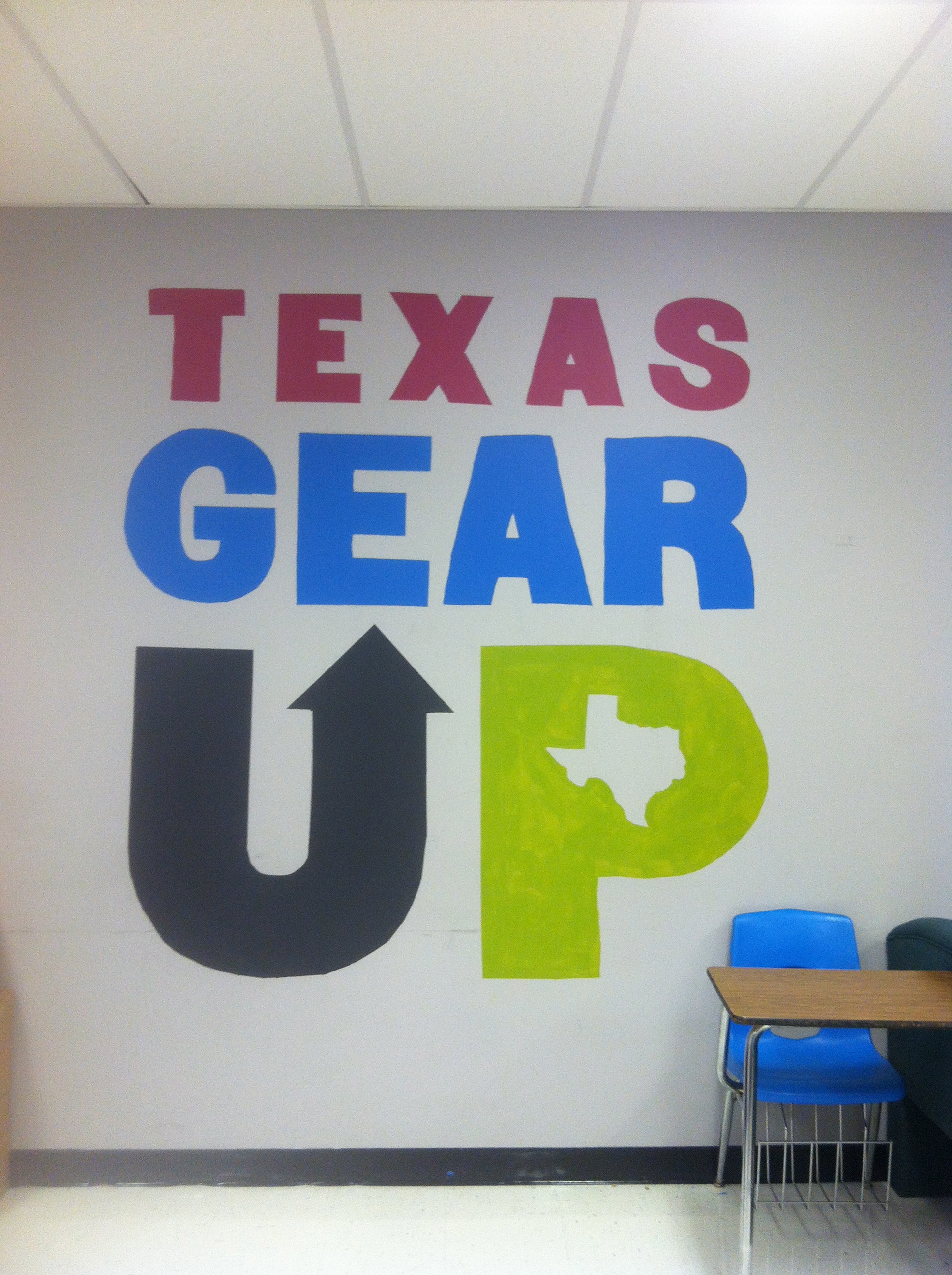 Resource From: Chelsea Roser, College Preparation Advisor, Texas GEAR UP State Grant

Looking for a creative way to add some visual excitement to your classroom or GEAR UP space? You've come to the right place. Turn any plain wall into a wall that exudes fun (and dare we say college-readiness?) with little more than a projector and a few colors of paint.
After figuring out how to perfectly emblazon the TXGU logo onto the wall of her GEAR UP space at Manor Middle School, Chelsea oh-so-helpfully created a step-by-step guide to walk you through the process. Below, you can download her painting guide, two TXGU logo options to choose from (one vertical and one horizontal), and the official TXGU brand style guide to help you along the way.
Happy decorating!
The Details: